Everything else about our diving strap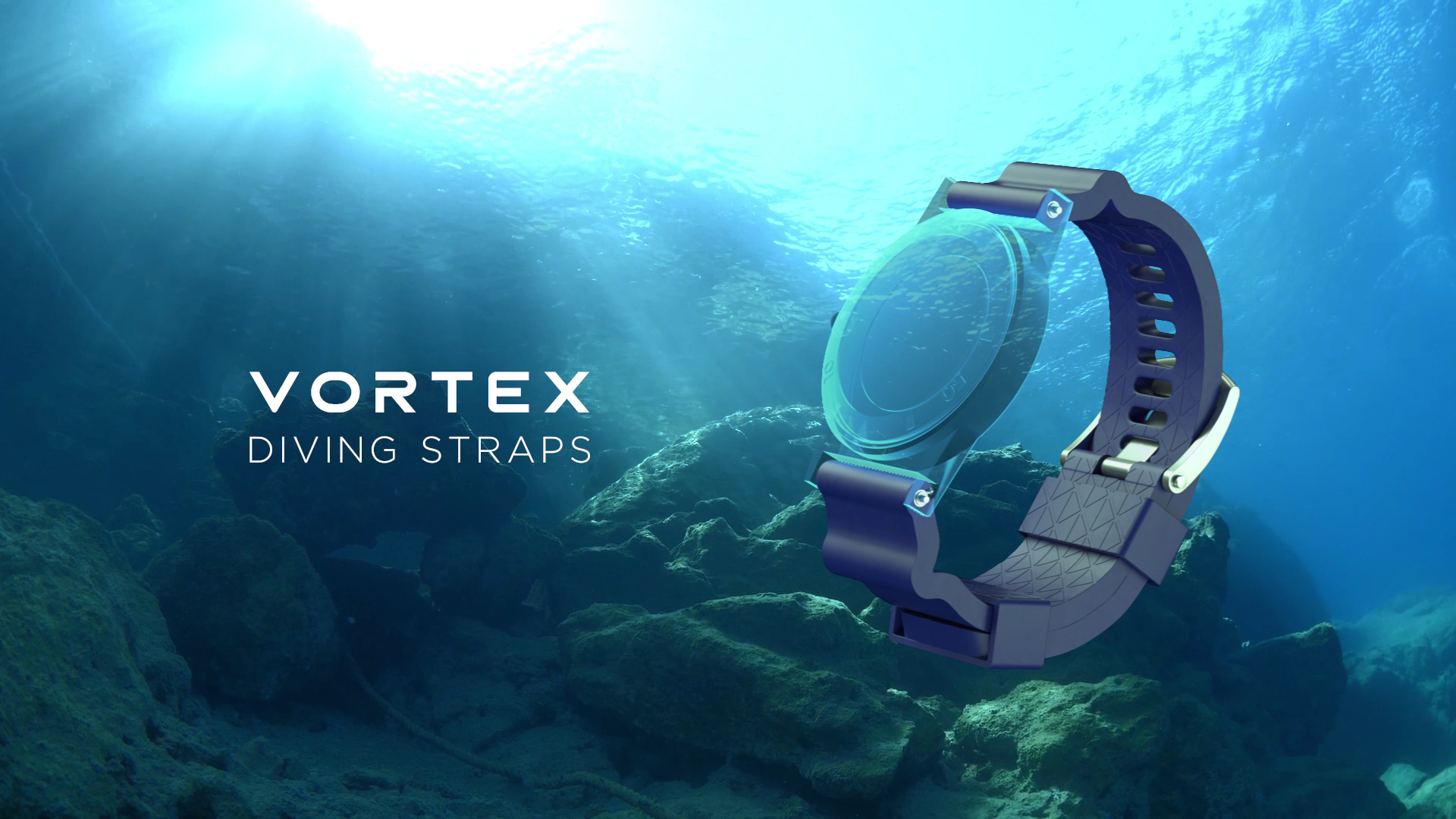 The Vortex diving strap features:
2 keepers.
One keeper with a protuberance underneath that locks in place with the strap and the second keeper closing the gap in the middle of the strap that leads to an unintended release of the strap. 
Angled hole sections for the pin buckle to sit naturally on an angle.
A multi direction drawing pattern on the bottom side that will maximize water drainage and grip including on the keepers bottom side that will have skin contact.
Meticulously proportioned on thickness at 4mm and 5.5mm on the spring bar section giving reliability and security while being capable to fit any lugs. The length at 120mm long on one strap and 70mm on the other side making it not too small and not too long minimizing the extra slack often found on straps.